Weekly Feature
Educating students about entrepreneurship
During the week of Nov. 14, the University of Northern Iowa John Pappajohn Entrepreneurial Center (JPEC) celebrated Global Entrepreneurship Week with events for UNI students and community entrepreneurs to connect, learn more about starting a business and compete for seed money.
"Global Entrepreneurship Week is like the Super Bowl for the UNI JPEC," said Laurie Watje, director of the UNI JPEC. "It is a week to celebrate entrepreneurs in the Cedar Valley, the State of Iowa, the United States and the world. We had opportunities for them to learn how to invest in their businesses and connect with people who have been in their shoes and are now farther down the road with their businesses. It's been a valuable week, and we're so proud of the Cedar Valley entrepreneur community!"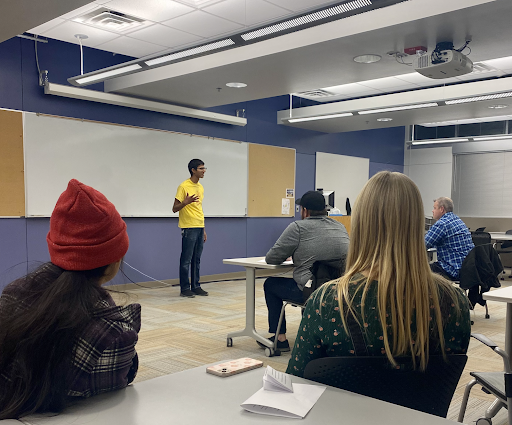 The JPEC provided a variety of activities, workshops and networking events to not only highlight local entrepreneurs but to also challenge UNI students and the Cedar Valley community to take their entrepreneurial spirit to the next level.
As part of the week-long events, the UNI student organization UNI-Entrepreneurs hosted a 90-second elevator pitch competition, in which 12 students competed before a panel of judges. The three winners received funding to support their business ventures. 
Learn more about the UNI JPEC and all it offers to the entrepreneurship network in Iowa at jpec.uni.edu.