UNI's accountants-in-training help with tax preparation
With tax season ending soon, accountants-in-training at the University of Northern Iowa are getting a taste of their future careers through the Volunteer Income Tax Assistance program (VITA). VITA allows accounting students to get hands-on experience with tax preparation, while also giving lower and middle-income earners the option to get their taxes done for free. As long as they make less than $66,000 a year, anyone can utilize UNI VITA for federal and Iowa tax return preparation. UNI students, including international students, take advantage of the service each year.
"UNI is dedicated to serving our communities, and the VITA program is just one of the many ways our College of Business does that," said Cathalene Bowler, an assistant professor of accounting who is the UNI VITA site coordinator. "The program provides each client with a personal touch and leaves them satisfied with the outcome of their tax returns."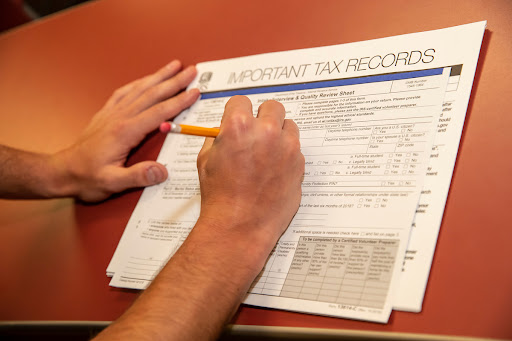 UNI VITA, which is drop-in only, is housed in the Curris Business Building, and is open every Wednesday evening from February 16 through April 6. The volunteers, who are all juniors, seniors and graduate-level accounting students at UNI, can also answer tax-related questions. While the students must undergo a training and certification process, accounting professors are also around to verify that the students have properly prepared clients' taxes.
The Internal Revenue Service (IRS) established the first VITA program in 1971 to increase access to tax preparation for households that may not have many options, including the elderly, individuals with disabilities and people with limited English speaking abilities. Since then, VITA has grown to thousands of sites scattered throughout all 50 states and the District of Columbia. UNI started offering the program in the late 70s.