UNI tackles educator needs in Iowa school districts
University of Northern Iowa's College of Education was awarded a grant earlier this year to build stronger partnerships with select Iowa school districts. The grant allows UNI to assist in the assessment of districts' immediate workforce needs, develop strategies to better address educator shortages and help with training and recruitment. 
Department of Teaching Head Lyn Countryman said the grant aims to support future educators by creating more accessible pathways for local candidates who aspire to teach in their own communities.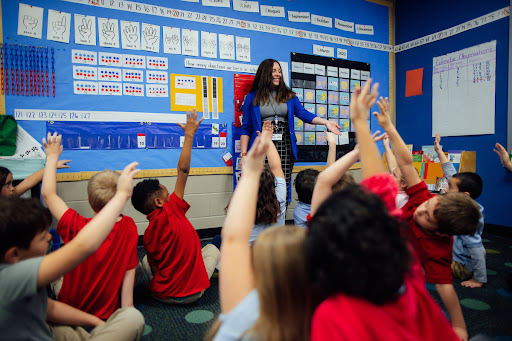 "I am ecstatic UNI's College of Education received this New America Grow Your Own Grant and that I get to be a part of this research," Countryman said. "Receiving this grant reflects UNI's commitment to growing and diversifying Iowa's teacher workforce. We are committed to removing barriers for those who want to become educators, and we believe one of the most effective ways to address teacher shortages and increase educator diversity is to start within our local communities."
The grant will enable UNI to partner with small, rural school districts across the state—such as Charles City, Storm Lake, Marshalltown and South Tama—as well as some larger districts that have a higher percentage of English language learners—like those in the Des Moines metro area—and conduct comprehensive needs assessments to determine current workforce shortages, as well as the need for special education and TESOL (teaching English to speakers of other languages) educators.
The grant will provide the needed resources to engage with the selected school districts through surveys and focus groups, while allowing UNI to build key partnerships with districts across the state. Through those focus groups, UNI will learn more of each district's definition of Grow Your Own programs, their specific needs for teachers and how they envision partnering with UNI in the future to create Grow Your Own programs in their districts.