The University of Northern Iowa is expanding its financial literacy outreach to Iowa high school students and teachers. UNI's financial literacy program is the only one in the state that includes all topics related to personal finance as mandated by state requirements. It is also the sole program offering participating students the opportunity to earn college credit.
Launched in 2020, the Financial Skills for Smart Living program has reached more than 80 Iowa schools and some 10,000 high school students as of fall 2021. The UNI financial literacy curriculum covers goal setting, financial statements, careers and pay, savings, credit and loans, spending, insurance and identity theft, investments, and retirement and estate planning.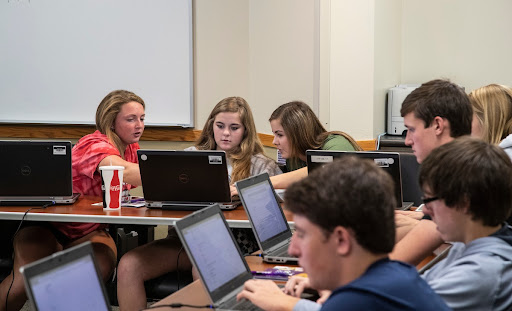 "Our goal is to provide a personal finance curriculum that is informative and engaging for students as well as easy-to-use and fun to teach for educators," said Jennifer Anderson, UNI College of Business teaching program coordinator and director for Financial Skills for Smart Living. "With the support of Iowa's financial institutions, we are able to provide this high-quality curriculum and training to more Iowa high school teachers and offer the option for students to earn three college credit hours at little or no cost."
A key component of the program is training Iowa teachers to teach financial literacy courses but continuing education courses that can prepare educators to teach such courses are scarce. 
UNI's financial literacy program is made possible by the support of several Iowa credit unions and financial institutions, including the Iowa Credit Union Foundation and Transamerica, and by generous investments from Veridian Credit Union, Lincoln Savings Bank and the Iowa Bankers Association, Green State Credit Union and Farmers State Bank.