UNI holds a Top 10 and Gold Ranking as Veteran Friendly
The University of Northern Iowa has received the highest designation for veteran-friendly colleges of its size in the U.S. after its ranking by the comprehensive review service Military Friendly increased for the third straight year.
UNI now holds a Top Ten and gold ranking, moving up from the silver that was awarded last year. The award recognizes the top colleges and universities in the country that embrace veterans and dedicate resources to ensure their academic success.
"We're honored that UNI has once again been recognized for our efforts to make our campus a welcoming place for everyone, including those who have sacrificed so much for our country," said Chiquita Loveless, Director for Military and Veteran Student Services.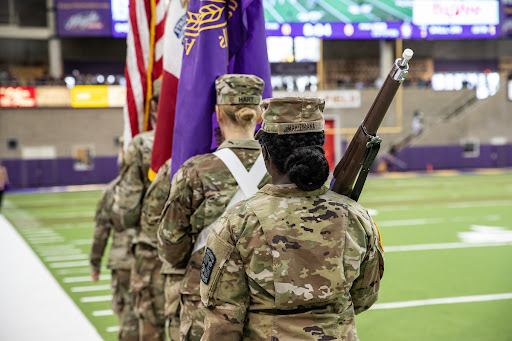 UNI connects veteran students to resources that can help them transition from military life to student life. Veteran students face unique concerns and at times can need some extra support, whether it be added resources, guidance or a listening ear.
More than 1,800 institutions applied for the 2022-2023 designation from Military Friendly. UNI once again exceeded the standard for all six ranking criteria, including academic policies and compliance; admissions and orientation; culture and commitment; financial aid and assistance; graduation and career; and military student support and retention.
For more information on UNI's Military and Veteran Student Services, visit https://military.uni.edu/.