Started in 2018, the UNI Family Business Center offers a comprehensive suite of programs and services to Iowa's family-owned companies. Family firms deal with a unique set of challenges and opportunities including family succession planning, next generation development, governance and other issues impacting the longevity of the firm. The center provides consulting, peer learning, events, programming and networking opportunities.
The UNI Family Business Center will host its second Iowa Family Business Conference on November 10. The one-day event features a morning address by Debi Durham, executive director of the Iowa Economic Development Authority and Iowa Finance Authority, and lunch keynote by Tony Simmons, fifth-generation family member and former president of McIlhenny Company, famously known for their Tabasco pepper sauce. Kinseth Hospitality Companies, also a family-owned business, is hosting the event at one of their properties, the Marriott West Des Moines, and will share their family's story during an afternoon cocktail reception.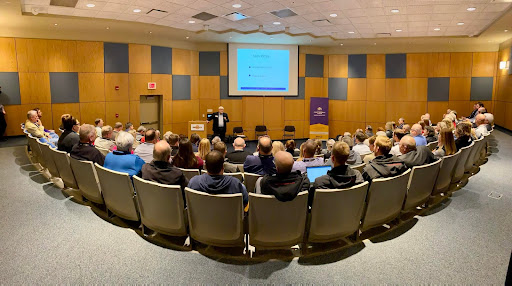 Half of the breakout rooms will feature panels with some of Iowa's family business leaders on topics like succession planning, next generation development and preparing for retirement. Founding Partners of the UNI FBC, RSM, BrownWinick Law Firm and Foster Group, will present their expertise on family office development, estate planning and family governance.
"Most of our events have been virtual, so this is the one time each year when everyone can really come together, network and learn from each others' experiences," said Dan Beenken, director of the UNI FBC. "We're excited to have a wide variety of families and businesses involved in our programming and grateful to the Kinseths and our speakers who make events like this one truly valuable."
The focus of the UNI Family Business Center is to create a community of family businesses that will have the ability to learn about business governance, continuity, strategic planning, leadership transition and growth together. The UNI Family Business Center is now a standalone program within UNI Business and Community Services with staff dedicated to this unique and important business sector. More information about the program can be found here.