To help assess how the State of Iowa and its partners can help Iowa employers meet their current workforce demands, the Iowa Economic Development Authority (IEDA) partnered with UNI's Institute for Decision Making (IDM) and Strategic Marketing Services (SMS) to survey human resource professionals from businesses and organizations across the state about what they are experiencing and how their organizations are handling current workforce challenges.
The survey was completed in October 2021 with more than 1,000 Iowa employers completing the survey. IEDA and its statewide partners are utilizing the survey analysis completed by SMS and IDM to inform its public policy efforts and programming centered on talent attraction.
"Iowa employers are experiencing significant challenges with attracting and retaining workers," said Drew Conrad, Director of UNI's Institute for Decision Making. "Just over 70% of the participating employers stated they were currently experiencing a shortage of qualified applicants."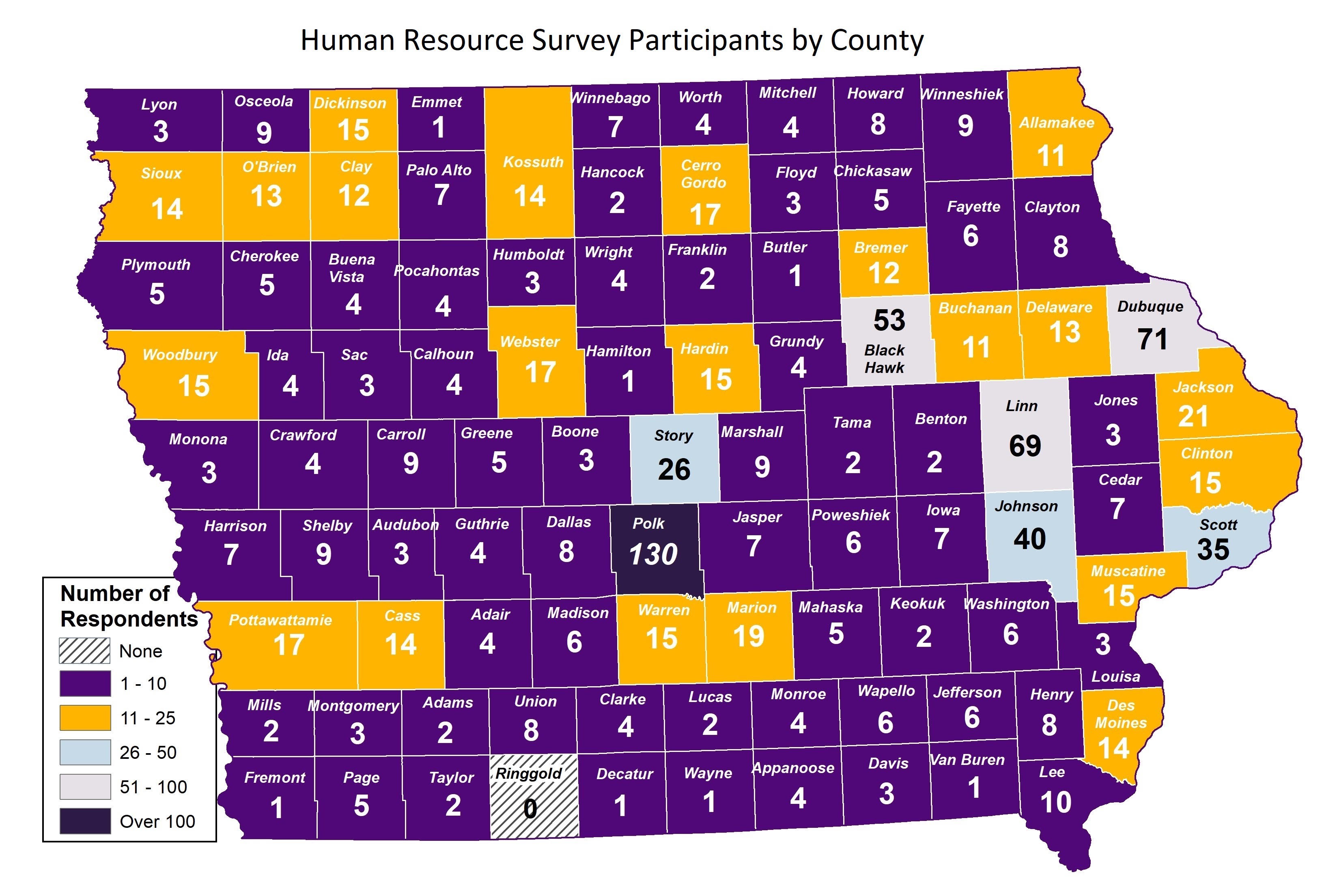 The top barriers respondents identified related to:
recruiting potential new employees were shortage of workers with knowledge or skills (69.2%),
location of the community (32.2%),
government policies or regulations (16.9%), and
lack of access to child care (15.7%).
Respondents were also asked to identify how important a variety of community amenities/offerings were to their potential employees. Top amenities/offerings identified included proximity to work location (48.5%), quality/affordable housing (42.7%), quality schools (39.1%), and quality/affordable child care (34.3%).
The survey findings were presented by Christy Ryken, SMS Director, and Drew Conrad, IDM Director, at the Iowa Human Resources Summit on December 8, 2021 in Ankeny. The Summit, sponsored by IEDA, the Iowa Association of Business and Industry, the Iowa Business Council, the Iowa Chamber Alliance and Iowa Workforce Development, attracted human resource professionals, economic development professionals, and workforce development officials from across Iowa.