New bachelor degree at UNI will be first of its kind in Iowa
Thanks to appropriations from the state and gifts from private donors, the Industrial Technology Center (ITC) will soon undergo a $44 million renovation. This renovation has spurred growth, allowing the university to offer a new bachelor's degree starting this fall. The Bachelor of Science in Automation Engineering Technology (AET), the first bachelor's degree of its kind in Iowa, is being offered through UNI's newly named Department of Applied Engineering and Technical Management, which is housed within the ITC.
"UNI is proud to be the first in the state to offer this type of program," said Chris Shaw, recruitment coordinator in the Department of Applied Engineering and Technical Management. "We can clearly see this is a skillset employers are looking for, and we've worked hard to offer a program that will meet their needs and become a premier place in the state for students to thrive."
Even at a national level, UNI's degree will be unique since most programs offered by other universities are heavily theoretical with a large emphasis on engineering. UNI's program will be more focused on hands-on learning.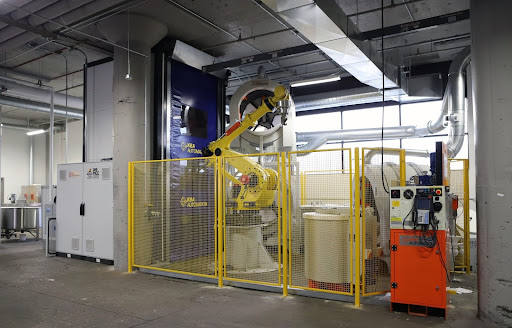 These hands-on learning experiences, combined with industry-relevant training will create an AET program that will help students apply their knowledge of automation engineering technology to industry and manufacturing for process control and system review. It will equip students to work in one of the fastest-growing areas of technology with the demand being particularly great in the automotive, metal casting and energy industries.
The AET program combines elements of UNI's electrical engineering technology (EET) program and the manufacturing engineering technology (MET) program. Because only two-year programs in automation engineering technology currently exist in Iowa, this new degree option is especially enticing for incoming students. With the connections to EET and MET, there is also the hope that some students in the department will double major.
This new bachelor degree was approved by the Iowa Board of Regents on Wednesday.