The 2022 Iowa Legislature adjourned just after midnight on Wednesday, May 25. Governor Kim Reynolds has 30 days to sign or veto legislation.
At the beginning of the legislative session, we asked for your help to ensure that a UNI education remains affordable for Iowa students and their families. Thank you to those of you who reached out to state lawmakers this year.
For next year, the Legislature provided the Board of Regents with a $5.5 million state appropriations increase for the state's three public universities: University of Iowa, Iowa State University, and University of Northern Iowa. We are disappointed Regents Universities did not receive the $15 million request to compensate for inflation, which would have allowed UNI to hold our tuition flat. Unfortunately, our request for an additional $1.6 million to enhance our partnership with Iowa's community colleges was also not funded.
"We will continue to work with Governor Reynolds and members of the Iowa Legislature as we build upon our commitment to ensuring a reasonable and predictable cost of education for Iowa families, while providing the high-quality education our students need to be successful professionals and leaders in Iowa's changing economy," said UNI President Mark A. Nook.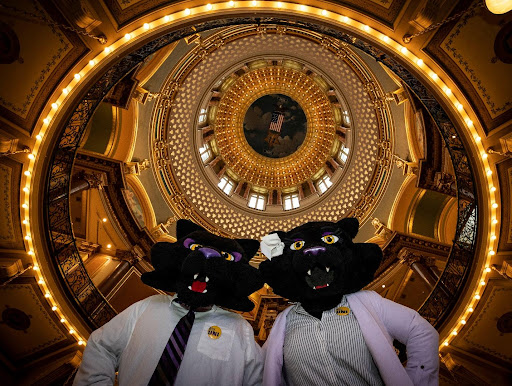 UNI will continue to focus on building our enrollment to levels that are in line with the needs of the state. We are working to define and promote the attributes of UNI that make us distinctive as a regional comprehensive public university focused on the success of our students.
As you know, at UNI, we provide our students with real-world, hands-on experience, enabling them to begin their careers after graduation and start making an impact from day one.