UNI expands on-site professional development for teachers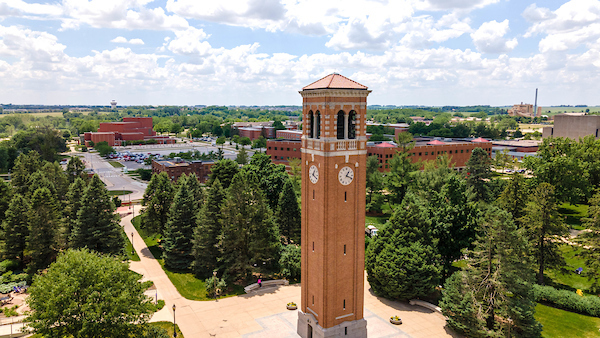 Last week, Iowa children returned to their K-12 classrooms. UNI graduates more than 450 new teachers each year who join the more than 17,000 UNI alumni educators around the world. UNI also prepares principals, superintendents, speech pathologists, school librarians, counselors and psychologists, as well as many other educator roles in steady demand.
With this track record, it's no wonder a UNI program that provides professional development to Iowa school leaders, with a focus on rural Iowa districts, has just received another grant from the Kern Family Foundation. The new five-year $2.57 million grant to the College of Education expands UNI's outreach to Iowa educational leaders.
 
The grant allows UNI's Institute for Educational Leadership (IEL) to expand "Leading and Learning with Character," a program that began in 2018 and was funded through a previous Kern Family Foundation award. Denise Schares, IEL director and associate professor of educational psychology, foundations and leadership studies, said she is excited for the opportunity to continue serving Iowa school leaders with on-site professional development.
"This work is focused on rich dialogue around ethical, character-driven leadership that positively impacts schools and communities," Schares said. "A key element is engaging rural leaders in educational networks of practice with the grant funding significantly increasing the capacity for the IEL to build those leadership alliances across Iowa."
Phase 1 of the program has already reached more than 700 school leaders to date and targeted Iowa's rural school districts that may have limited access to professional development opportunities. The new grant continues to focus on rural districts and serving school superintendents, principals and school board members, but enables the IEL to reach new audiences such as non-public school leaders, leaders supporting special education teachers and classroom teachers. Grant funding will support IEL leadership and staffing to implement the project.
Schares estimates the combined impact of both phases of the work will reach 75% of Iowa school districts and more than 3,000 educators with direct programming.